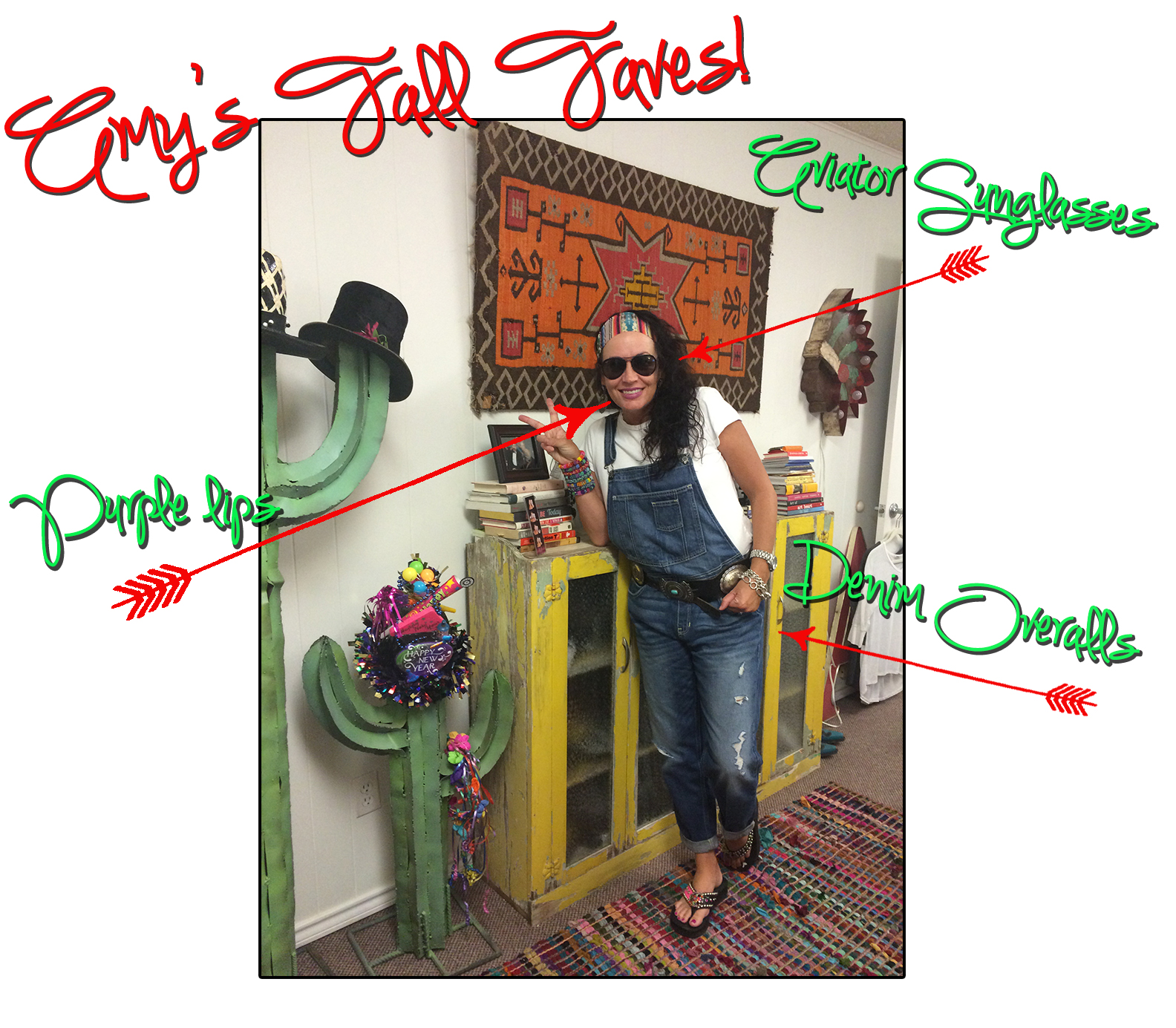 Ahhhh ~ with every new season I get giddy with anticipation for not only the weather change, but also the trends it brings with it.  Something old made into something new, something I never even thought of, something I wouldn't have looked twice at last year, something I did think of, something I am searching for ~ something that puts a smile on my face!  For me a trend isn't always a tangible item I can pick up at a store though ~ sometimes it is a feeling, a song, a place or a time.  Let me know what y'all think of my Fall Faves!
1.  Ear Cuffs ~ I am an 80's child; I am somewhat surprised that all those holes in my ear from my numerous ear piercings grew up!  Although, I really don't think you can even call these anything close to an earring ~ they really are Ear Art.  I still haven't found the perfect one ~ but trust me folks if it takes all Fall I will find my match.  I am hoping I will get lucky on my trip to Ruidoso next month and find a beautiful turquoise and silver one!  If I do I will let you know!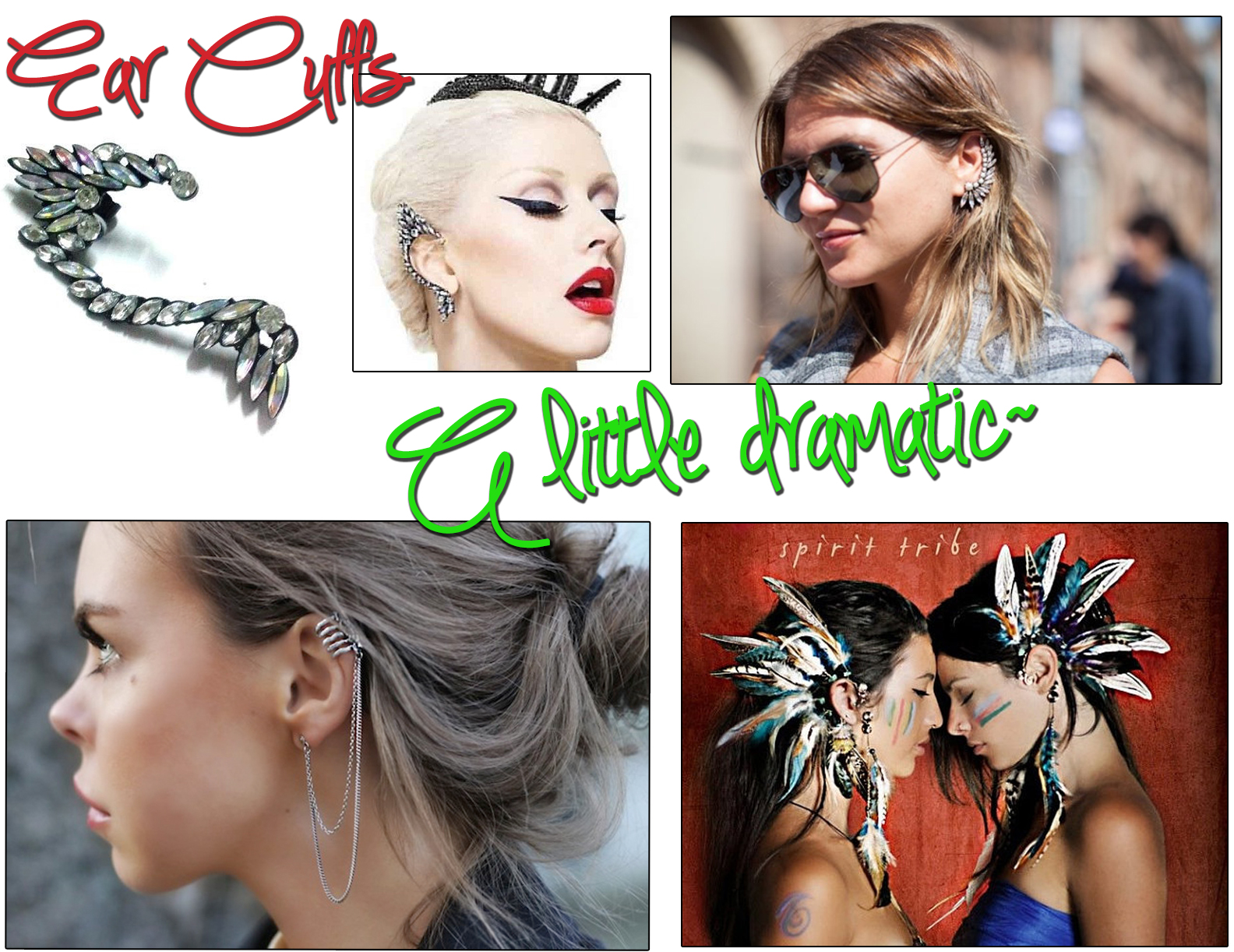 2.  Denim Overalls ~ now this one truly is a blast from the past for me.  There was one certain summer, many moons ago, that you wouldn't catch me in anything but my ripped up old Dickie overalls.  I rescued them from my best friends dumpster after her stepdad threw them out at her wedding!  Evidentially they had way to many holes in them for him, but were just perfect for me!  I have found my first pair for the season at Hollister, but have a feeling I will add a few more to my collection before it is all said and done.  I started with denim, but feel a print version coming on ~ or maybe an Amy tricked up special?  Pictures will follow!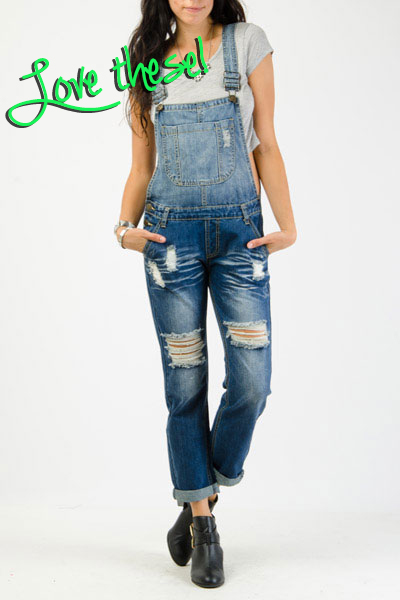 3.  Patches!!  On everything!  Finally my years of collecting patches from every junk store and flea market have paid off!!!  I am having trouble though figuring out what new item is worthy of my treasured collection.  Soooo many options! Right now, I am leaning towards splitting them up between my boyfriend jeans and my antique mechanic olive green flight suit.  Also, be on the lookout, you might see a few popping up in the Fall Gypsy Soule line!
4. Purple Lipstick ~ I have found my new love of lip color!  I will never give up the bright pinks or the bold reds (lips this big gotta have some color!!), but I am loving this new trend of purple hues.  Up the Amp Mac Lipstick is my go to right now, but with the cooler temperatures around the corner I am sure the purple lips will go little more plum and dramatic.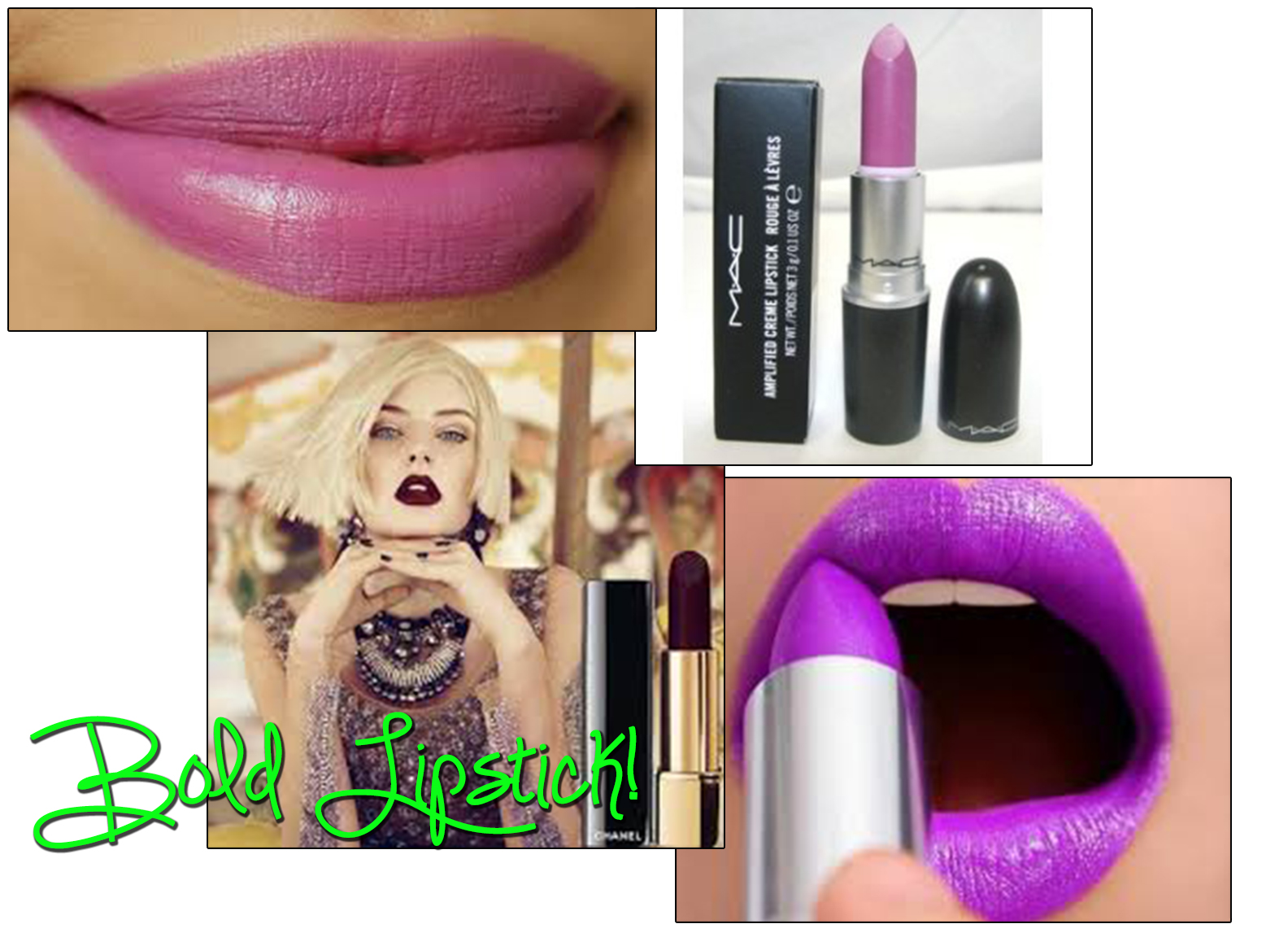 5.Aviator Sunglasses ~ I feel like I have Top Gun fever all over again!!!  Normally, with all my curly hair I am not a big fan of metal frame sunglasses with the wire nose pieces getting all tangled up in my hair, but I have found the PERFECT PAIR!!  Maui Jims has come out with a lightweight all black pair that are to die for.  I had to have a pair ~ just sayin'!  I am concerned sunglasses have become my new obsession though.  Because, even though I am digging my new aviators, I couldn't pass up a chance at these wild bright red cat eye sunglasses.  It is all about making a statement!