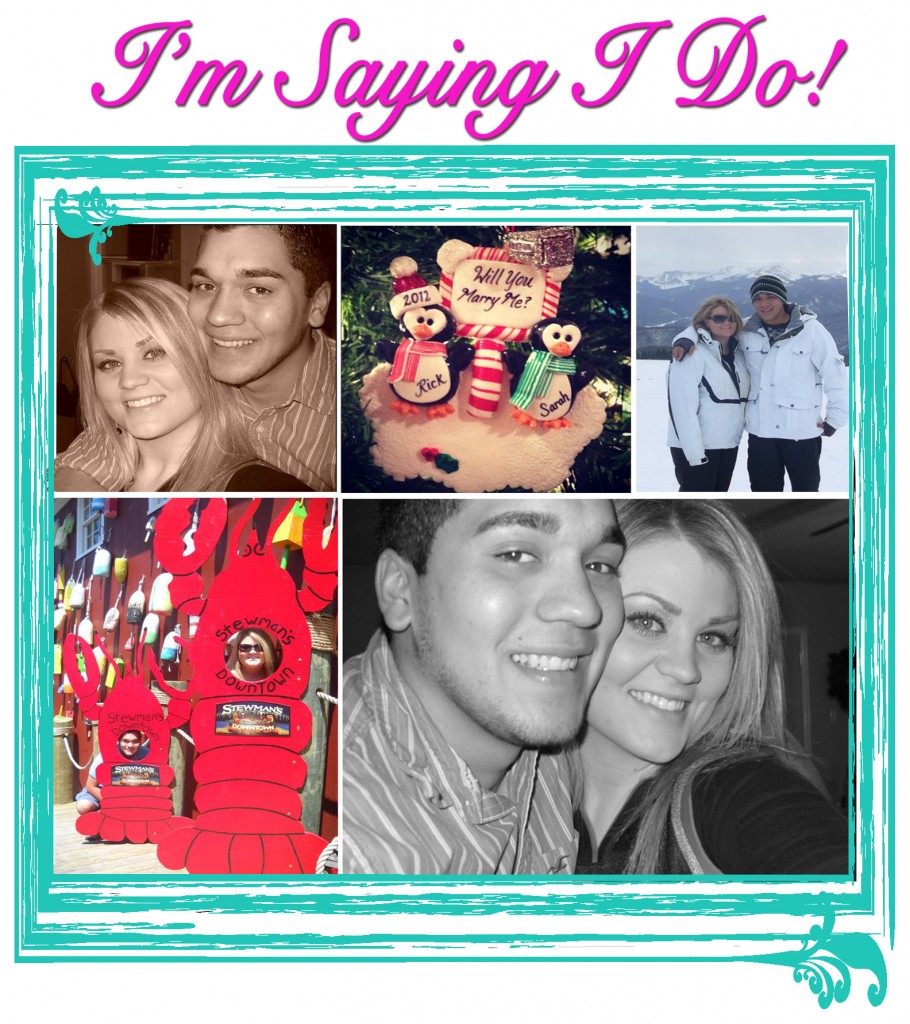 It's wedding season and on October 11, 2014, I will be marrying my best friend. Rick and I have been together 8 years, and I am so excited for our big day to come where family and friends will surround us. It feels like it was yesterday when he proposed while we were decorating his Christmas tree. I was in shock when I saw the ornament that he had made and when he kneeled down on one knee it was like everything went into slow motion. I started laughing because I was so nervous! I even gave him the wrong hand to put the ring on! I never knew so much went into planning a wedding, and I will admit it has overwhelmed me at times. The first step I took in planning was choosing my maid of honor and bridesmaids, and of course I knew exactly what Gypsy Soule® items I wanted them to be decked out in! I picked out the Marilyn shoe for them all to wear and matching necklaces. I love the Marilyn shoe! It's a shoe that you can wear with everything, and it has an awesome design that screams elegance and style!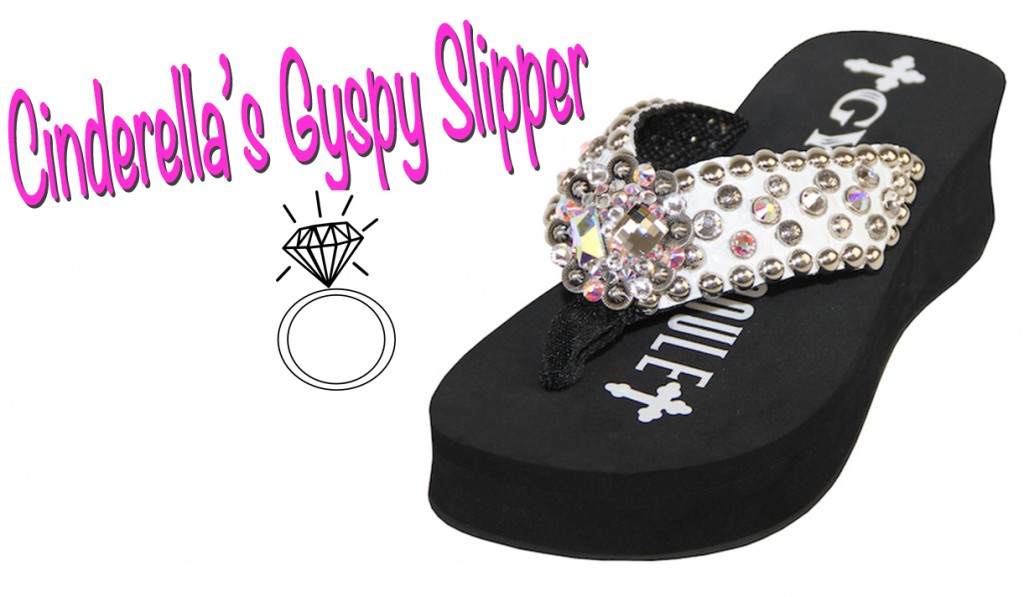 I loved this Gypsy Soule® necklace so much from last year's collection, and I knew I wanted it for my bridal party. I made sure to get them while they were in stock.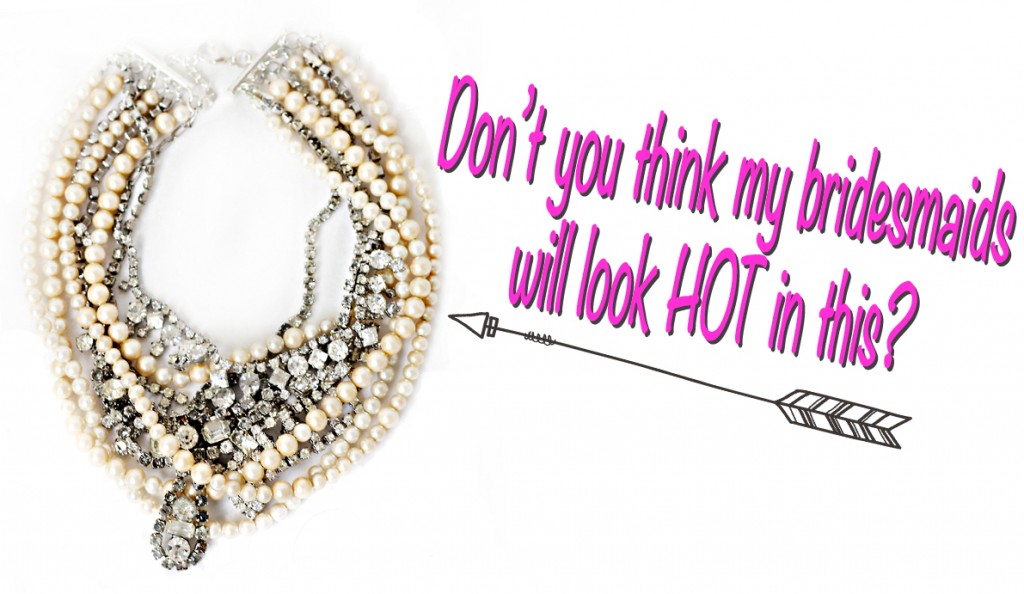 Pinterest and Etsy have been awesome tools and have helped me envision what I want! When we started searching for our venue, we couldn't find a place that we liked or that fit  our budget. Then, Lorinda graciously suggested that we have our wedding at her house in her backyard. It is the perfect place, and I know it is going to be beautiful. I can't wait! I am so grateful for all of the ladies who are helping me through this journey.
The more women I talk to about their regrets of their wedding day, they all say that they wished they had more pictures or they wished they had spent the money to hire a videographer. At the end of the day, all you have left is your pictures, video, and memories. So, Rick and I both decided that we wanted plenty of pictures and a video of our big day. I am so excited to work with Amy Sandlin, and I know she will do an amazing job capturing our day! She has done an awesome job with the Gypsy Soule® photo-shoots. Below are some tips that she suggests doing when looking for a photographer!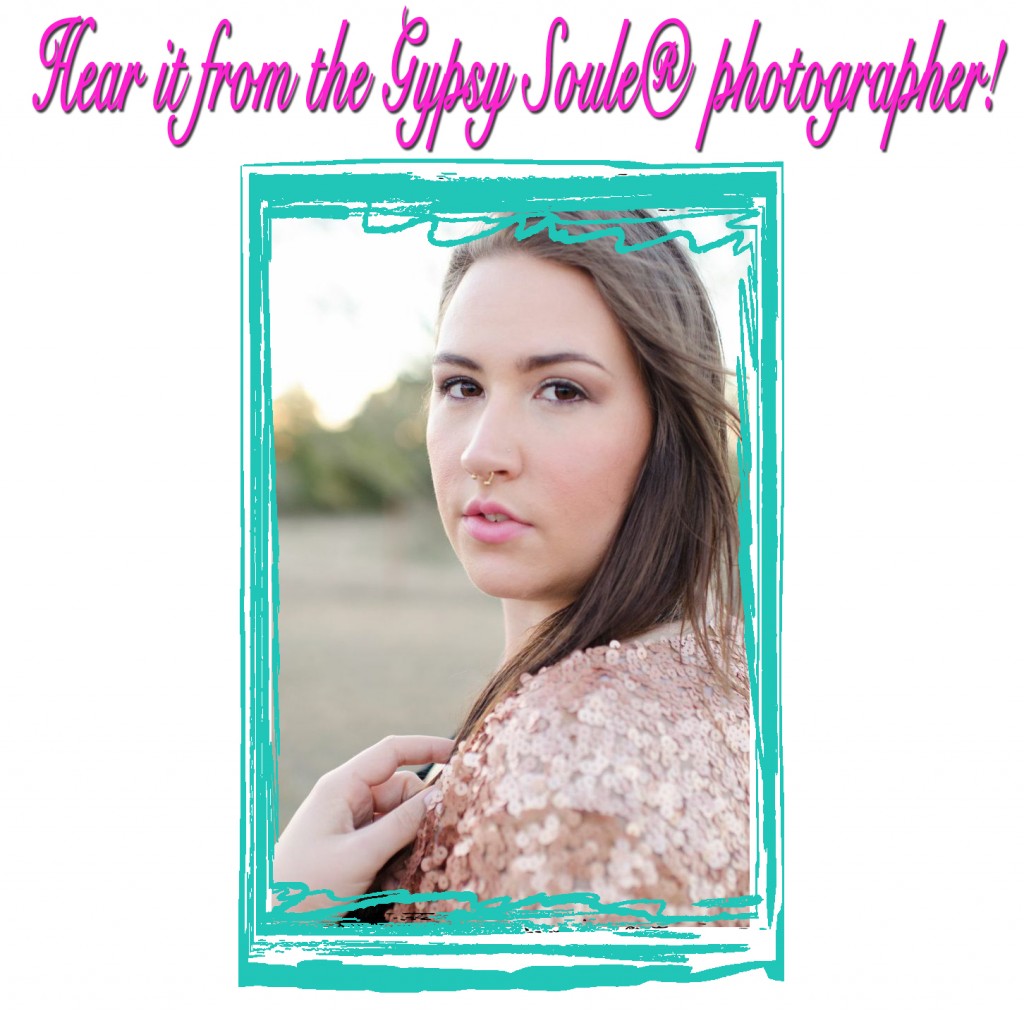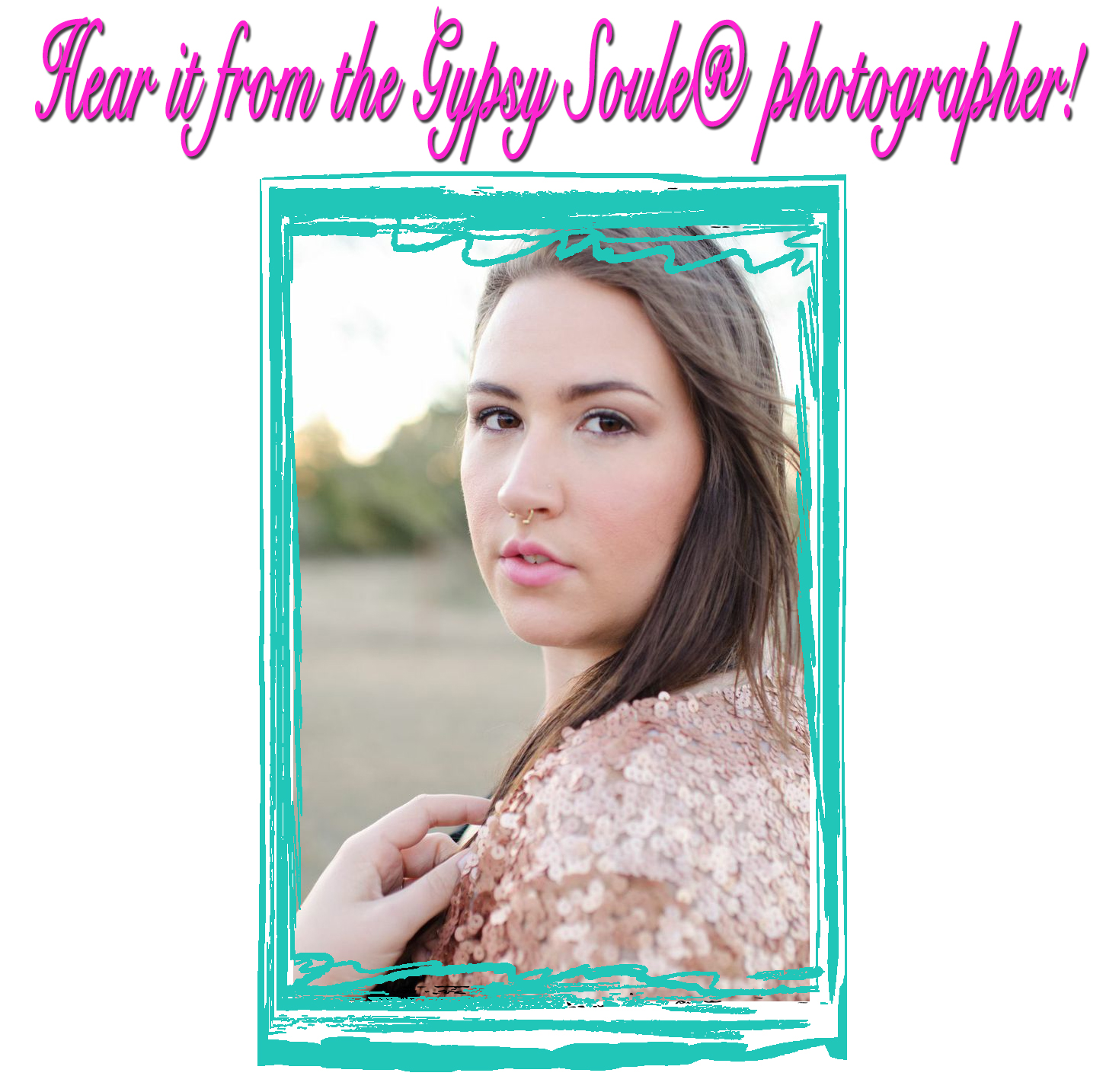 DO: Do find the right photographer for YOU.
This is the #1 most important one; if you don't do this, the rest won't matter. Finding the right photographer starts with you really looking at other photographers work; deciding what style best fits you and whose work most inspires you.
Do Not: Do not hire someone just because they are your friend, family, or are cheap. That doesn't normally make a good fit unless you truly like their work and trust them. I got married last year and I had lots of really incredible photographer friends, but none of their styles fit what I was looking for. So chose to hire someone who I didn't know but truly fit my style. The second I saw Nick's work; I knew I wanted him to capture my day.
Professional wedding photographers aren't always expensive, but most the time they are. You might have to cut other things out of your budget to make this happen. As a bride, my wedding pictures were my number one thi­­ng I cared about. This is because years from now its not going to matter how much I spent on flowers or other things. Having quality images that captured every moment of my wedding will matter for generations to come. Also, it's very important you trust your photographer. On your day your going to have a million things on your mind, wondering if the photographer is getting everything doesn't need to be one of them.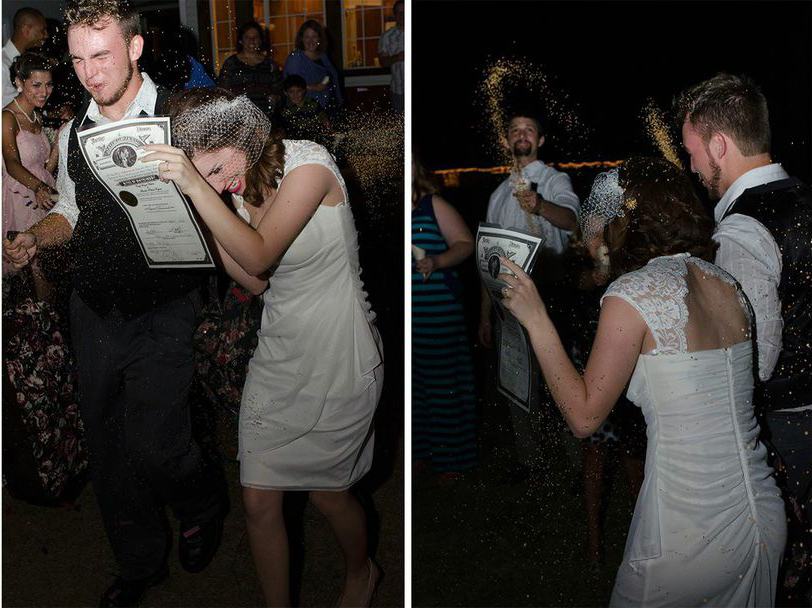 Be realistic with your Pinterest board.
It's ok to make a Pinterest board, but it's important to be realistic with what shots your wanting. For example, you give your photographer a photo of a bride in a big puffy dress, on the beach, with the wind blowing and the groom kissing her on the head. Your not going to get the same shot if your getting married in a church, wearing a slim fitting dress, and the groom is shorter than you. When you send or show your photographer pictures, communicate what you like about the picture. This way, they will have a better chance of understanding your vision and how to capture it. By doing this, you will streamline communication and have less stressed, happier photographer. Our goal is to always please our client, but it's hard when we don't understand what you want.
Do be comfortable in your own skin.
Be comfortable with who you are. You are beautiful beyond belief. Even if you hire the world's greatest photographer, but you don't love yourself, you're not going to be happy with the pictures! It doesn't matter if you've lost the extra 10 pounds, it matters that you're marrying the love of your life! Be yourself, let lose, and you will be so happy with what you get!
Decide whether you DO or DO NOT want to allow everyone to take pictures.
In the modern day of technology, our wedding photos are becoming filled with everyone's phones, Ipads and cameras. Looking at my wedding photos, I was saddened by how distracting it was to see everyone's phones and cameras in our "kiss" picture and all the rest of the ceremony. As a wedding photographer, there is nothing worse than standing there capturing someone's ceremony and hearing people behind me say, "She's in my way" and then having their big flash go off. This ruins the bride and groom's picture and they are the ones the day/pictures are about anyways not the guests. If you don't want to allow others to take pictures, you can have a sign or have the officiant make a nice little announcement. Remember, it's your day and you need to do what's best for you. People can always see your professional pictures once you get them back from the photographer.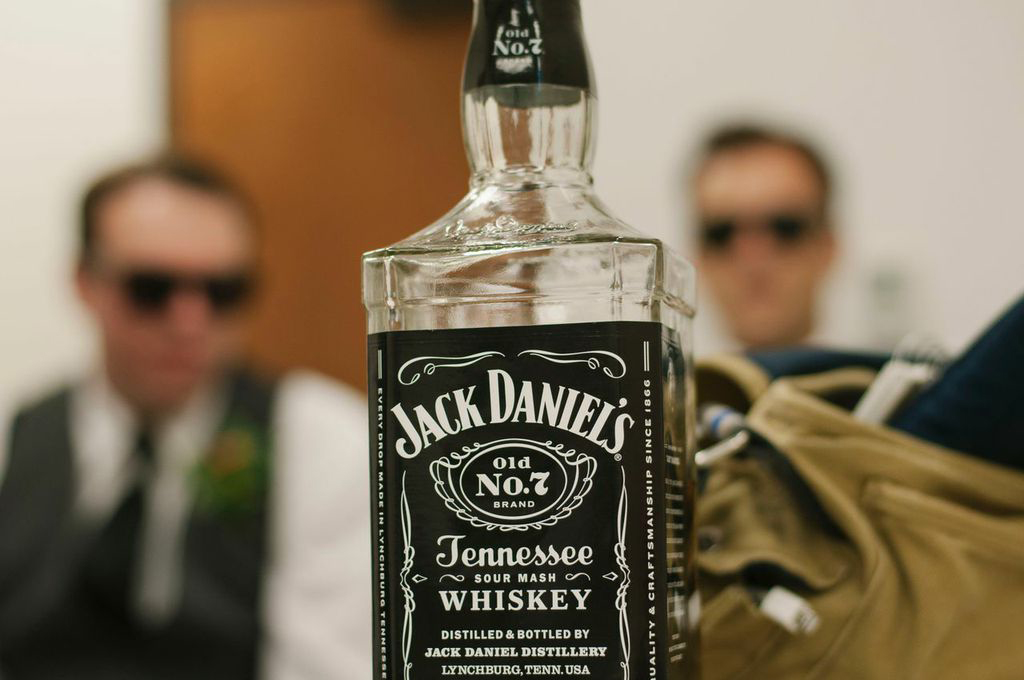 Do make a list of family formals.
Make a list and order of the shots of all the family members and friends you want in the formal pictures. That way, the photographer can just call out the names and you will get them done faster. Also it's best to put the older people first on the list, so they don't have to stand as long.
For example:
Brides Mom & Dad: Bill & Becky
Grooms Mom & Dad: Steve & Sally
And so on until you have all the shots, it's also great with the wedding party if you want specific people in pictures.