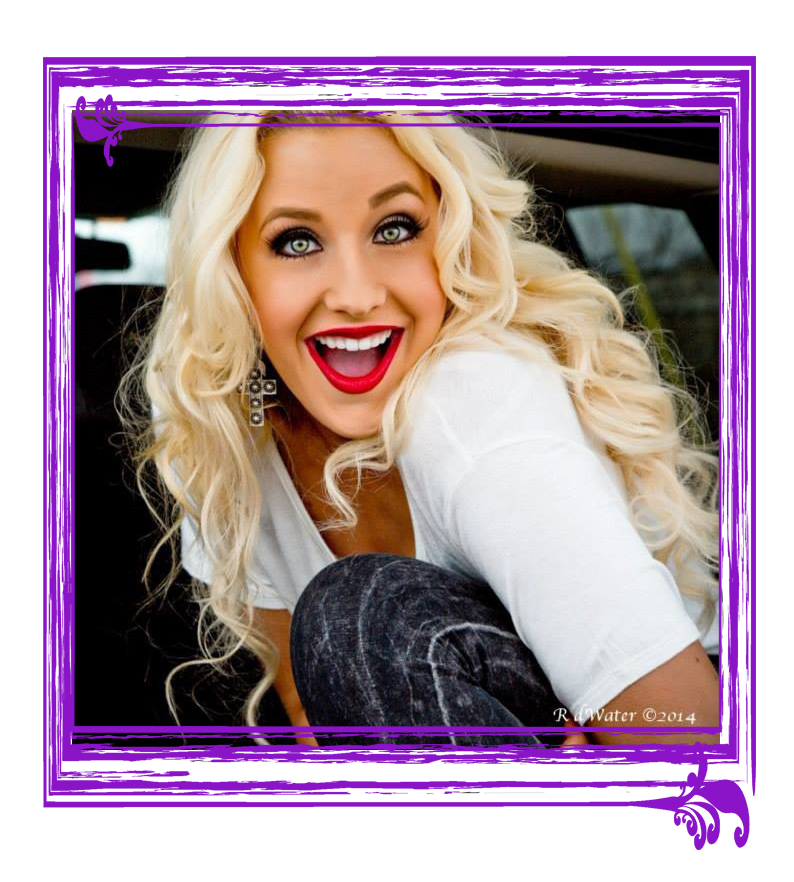 Name: Tori Martin
Profession: Singer/Songwriter
1. Why is it important to live by your own rules?
If you spend your life trying to please the world, you will not only fail, you will never truly be happy!
2. If your house were burning what is the one item you would grab before leaving?
Oh heavens… one item?!
I would definitely grab my journal full of stories, dreams, and lyrics.
3. What are the beauty products you can't live without?
Make-Up Forever's Intense Rouge Lipstick- Shade #43
Kat Von D's Tattoo Liner, and Primed & Poreless by Too Faced.
4. Where is your favorite place to shop?I love shopping small boutiques all over.. that's, my fave! I'm also a huge fan of Urban Outfitters, and Buckle.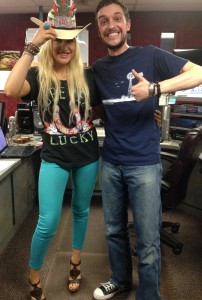 5. When you were little what did you want to be when you grew up and why?
A country music sanger..  I came into this world knowing exactly what I was supposed to do with my life.. That is to reach others and touch soules through my music. Music is who I am.
6. What women do you admire and why?
My idol is Dolly Parton. She is so genuine, her heart of gold, southern charm, and honesty inspires me to the fullest. If I could be like anyone in this world, it's her fabulous self. She inspires me in music, life, and faith.
7. What is the hardest thing about being a woman in your industry? The hardest thing about being a woman in the music industry is that we have are playing a man's game and we have work twice as hard. Female country artists are slim to none… it's tough. It is sometimes discouraging and causes many to quit because we are not just given the same opportunities, shows, and radio play we have to FIGHT for those spots and no matter how hard the battle is, whether we lose or win, we have to continue to believe in ourselves and our dreams.
8. Have you read any books lately that you would recommend to us?
"The 5 Love Languages" – Gary Chapman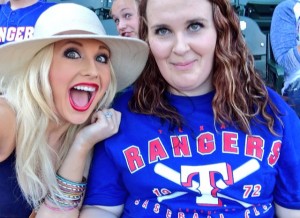 9. Pet Peeve?
One of my biggest pet peeves is when people chew with their mouth open. It drives me up the wall… Keep in mind that I'm on the road with guys, and I cannot break them of their bad habits.. LOL!
10.What charities are you involved in, why should others become involved with those charities?
A portion of my digital sales on ReverbNation goes to a charity called "Love, Hope, & Strength". I always help with "Toys For Tots" in the winter, and last year I put on my very first benefit. The benefit was for a little guy named Mason who was diagnosed with leukemia at the age of four. With the help of some amazing Texas Country artists, I put on a huge concert and auction for him called "Music 4 Mason" and together we were able to raise $11k for the family. After the concert I flew up to Memphis where he is being treated, and surprised him with the check and a custom guitar from Kona Guitars. It was one of the most rewarding days of my life.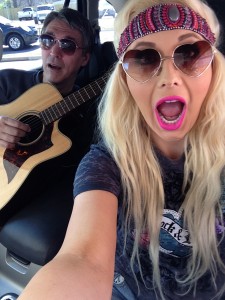 11.What is the most memorable day of your life?
The day my Paw-Paw bought me my very first guitar… it was an electric guitar too!
12.What's on your DVR?
I'm hooked on "Once Upon A Time" right now. It's SO good!
13.What's on your IPOD?
I listen to everything.. But I recently downloaded "Maps" – Maroon 5,
"You Were Meant For Me" – Jewel, & "Dancing All Around It" – Mike Ryan.
Favorite Cocktail? I don't drink, but I can't live without Passion Tea Lemonade from Starbucks!
15.After a bad day what do you do to wind down?I usually get my hands on my piano for a while, and then soak in the tub!
16.After a good day what do you do to celebrate?
I'm a cupcake fanatic, so cupcakes are my go-to for a happy day!
17.If you could have dinner with any four people alive or dead, who would they be?
My Paw-Paw, Elvis Presley, Dolly Parton & Tammy Wynette.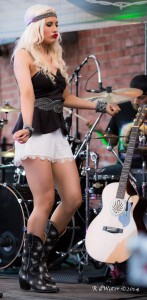 18.Favorite 3 things you always have with you.
Red lipstick, hippie sunglasses, and essential oils.
19. What do you see as your biggest challenge in life?
My biggest challenge in life is learning to be happy in the moment, or where I'm at presently. Sometimes I forget that God wants us to enjoy the moments we have each day, the small victories, the great victories, and not just what's to come.
20. What is the best advice you have been given, and who gave it to you?
"All you can do is be yourself." My mentor Zig told me that, and it rings truer and truer each day.