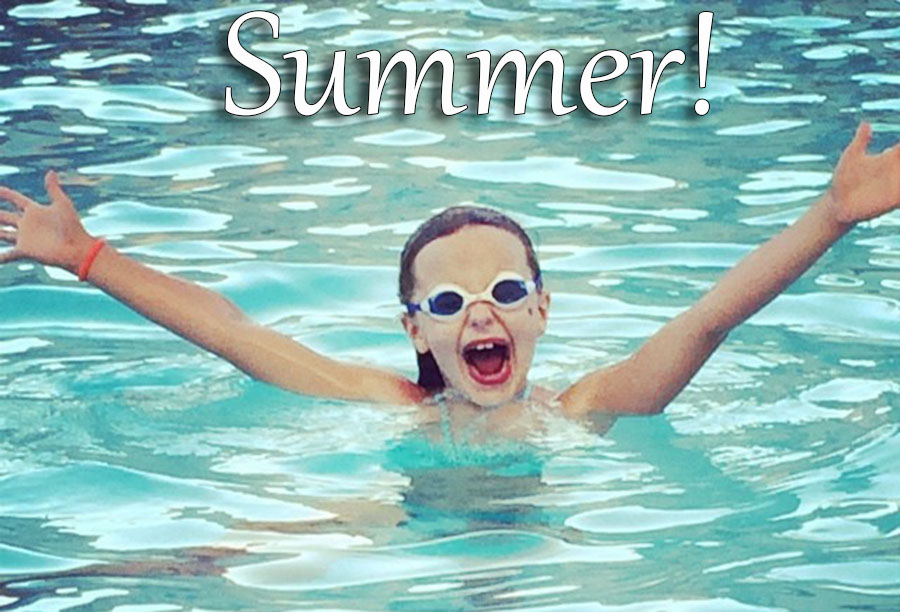 I really do love summer. There's something about this upcoming season that seems a little more fun and relaxing. Probably in part because my girls are done with school, tests, homework and so many of the accompanying activities that make the school year so insane (a good insane, but, hey, we all need a break!). It's a couple months of freedom, and I think that feeling washes over most of us because we still remember the playful, easy days we had during summers as kids. It's when you visited grandparents, or aunts and uncles, had family reunions, took vacations, went swimming, got sunburned, watched fireworks, ate ice cream, stayed up late and slept late, chased fireflies and later, chased boys.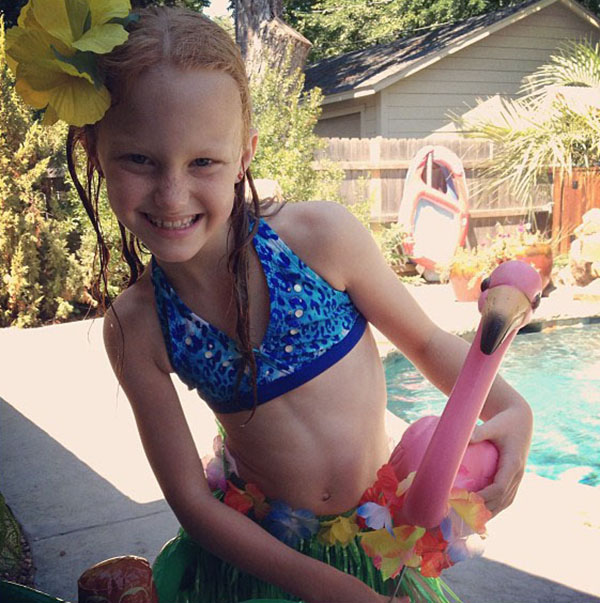 And of all the things I love about this fiery season, summer mornings are my favorite! I so enjoy when the sun's just peeking over the horizon, when the air is warming slightly, yet there's still a coolness created by a soft breeze blowing across dew-covered grass, trees and flowers.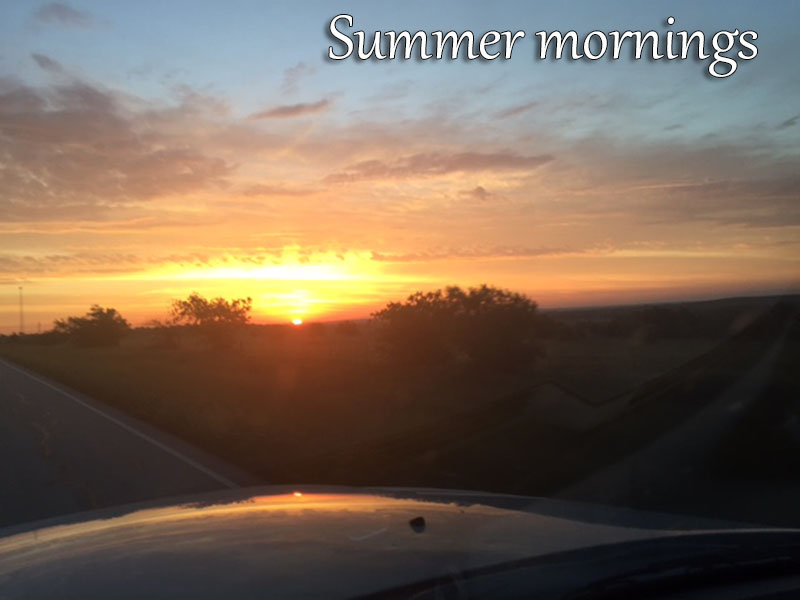 I love the freshness of the day, the feeling that anything could happen. It's a new day and I can make this day however I want to make it—and the day could turn out to be a great day, it could turn out to be a bad day, but with the dawning of the day, it's sweet, new and perfect. With my first steps out the door, I'm awed by the tranquility, usually brought on by those first bright rays of sunshine breaking over the horizon and the clean scent of the dew-soaked grass. Damp grass is just one of those soothing smells, isn't it? Everything is just beginning to wake up, even the birds are still and silent.
But the quiet doesn't last long for me. Y'all may know I grew up in California, I just didn't grow up on the water or near a beach. That being said, I've made up for that! For the last 14 years I've spent loads of time out on a boat because, to my outdoor-loving husband Joel, summer equals the river. Summer also equals the sun and the smell of the water, sunscreen and the boat—the exhaust, the seats, the boat carpet—all pleasant smells to me. It's invigorating to get out on that water, in the late afternoons, and your problems and stress just melt away, left behind in the wake of the boat. It's amazing how cleansing water can be, physically and spiritually.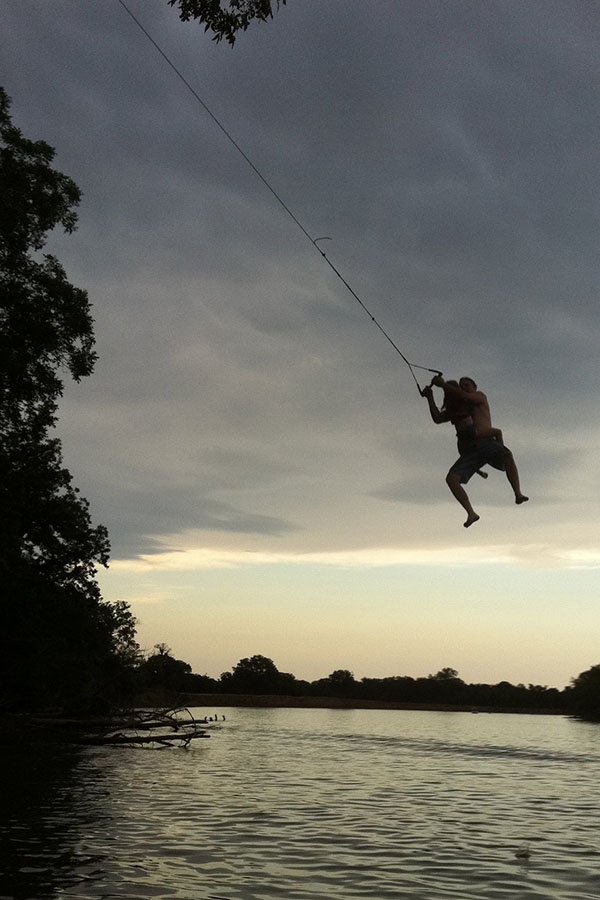 Another bit of summer excitement for me is, and I know I say it over and over, but it's my barn! As a kid, my family showed in the summertime, so we spent lots of hours at the barn. Now my kids are showing in June, so my barn is home to noisy, stinky, funny show pigs—and pigs really are smart and cute, each with its own silly personality. That smell—the barn, the dirt, the hay, the animals—it just takes me back to that fun, peaceful, energetic time in my life. I have so many goose-bump-raising memories of that time in my life. I loved it! And what an awesome gift that now I'm getting to share this special time with my daughters.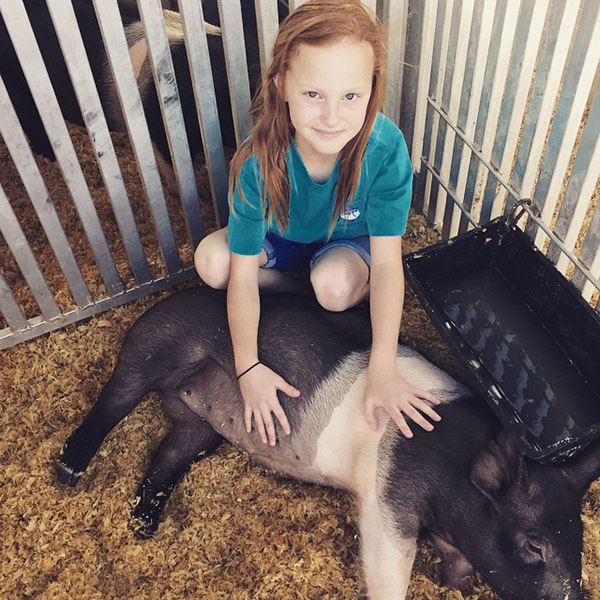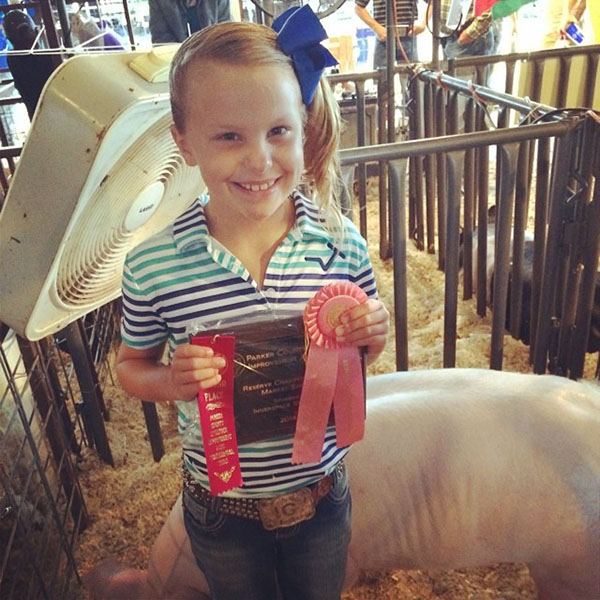 So, yeah summer's hot, yeah it's hectic, but it's a different kind of hectic than what we live with during the school months. This is all for us, it's our time, our memories. And, yeah, some of the memories will be hot, and crazy, and, where the pigs are concerned, a little stinky, but every memory will be precious. These are our summer days that won't soon be forgotten.
XOXO- Lorinda