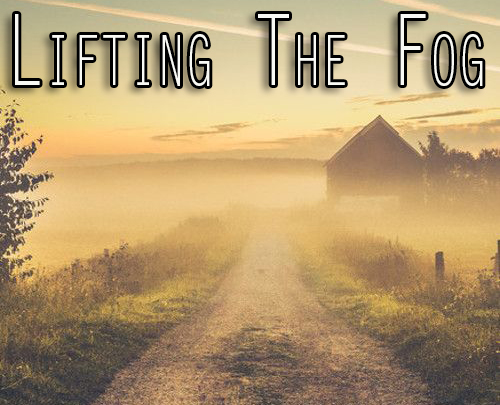 Lord knows it sucks: getting up in the mornings, getting going. When you're looking down the road ahead and it's gonna be the same ol' day, the same ol' thing, the same ol' life—SSDD: same sh*t, different day! Some mornings I struggle with thoughts like that, they creep in and settle in my head like a frigid fog. The alarm blares, my eyes open, I take a deep breath and I start to think: "I know what this day's gonna be like, there'll be big piles of bullsh*t and I'm gonna have to deal with all of it." Or, heck, maybe I didn't sleep worth a damn and I'm exhausted, or I have a cold or, or, or, there could be a million reasons for a sucky morning!
But you know what? There are people who would love our bad days. Whose lives or circumstances are so sad and hopeless, that even our worst (got fired), worst (gained 15 pounds), worst (kid brought home an F on a test) days seem simple and transient—nothing lasts forever, not even the bullsh*t! When that fog settles over you, you just have to pull yourself up and, sometimes, the best thing for me is to break out my morning playlist and rock out! Music has a mystical effect on attitude! Some mornings I may jam to Miranda Lambert, Pink, Blake Shelton or the Eagles. So, if a certain mood strikes, like the blues or anger or exhaustion, I pick the opposite mood and find the appropriate music. If I feel blue or angry, boom! I play happy music. Exhausted, then bam! I pick energetic music that makes me want to move. Whatever "foggy" mood I find myself in, I want to be the opposite of that ASAP.
You've got to figure out what's going to make you feel good in the morning—yeah, you have to plan ahead. You've got to figure out what's going to give you an optimistic attitude, because whether you realize it or not, you've got an audience: your kids, the people you're leading or the people you spend time with. The attitude you display and how you treat others is what you're going to get in return. Remember the old saying, "What you sow, so shall you reap." So, the mornings that I want to be in a not very good mood, I get up, get my music going and I get moving. I make my bed (LOVE a fresh-made bed!), clean up my house and get to work on banishing the blahs.
Those rough mornings are the ones where you need to be extra nice and extra smiley. Your kids, your family, the people you work with—they're very sensitive to your demeanor, and they'll feed off of that. If you want to see a bad day get worse, then reflect on the days you've woken up kinda pissed at the world, then you treated everyone around you like you're pissed at the world, and pretty soon, everyone around you is also pissed at the world. So, so, so not fun, right?
So, I guess all I'm saying is, life sucks sometimes. It does and we all have a right to recognize that and get annoyed or angry or frustrated, but we don't have a license to treat people poorly. Yes, morning sucks! Crawling out from under those warm, snug covers, most days, is haaaard. But, we have to get up, pull on our boots—figuratively speaking—and go to work, whether that's to an office or out to the kitchen to rustle up breakfast for the kiddos. You have to be the leader, in word and in deed! So if you need to write yourself a motivational note before bed that you stick on your bathroom mirror at night, so that it's there to greet you every morning while you brush your teeth, then do it!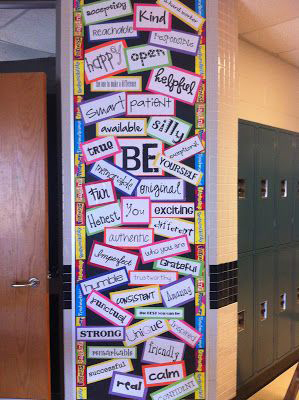 If you have to make a new playlist for every morning, then do it! How long does it take you to get ready? How many songs does that equal? So really, most people who are up and going and running around, they probably only need about 10 songs on the playlist—and you can make a playlist right from your iPhone in less than 10 minutes, y'all! No excuses!
Another tip for making mornings better is to do as much as you can the night before. Like, pack your lunch or your kids' lunches at night! Get breakfast items out before bed—gonna make muffins? Get out the tins, the mix, the bowls and it's all on the counter ready and waiting. Get everyone's stuff ready, briefcases, backpacks, diaper bags, etc., and have them ready to roll out the door. Do you have animals to feed? Then fix their feed cans at night and have them ready to pour the next morning…seriously, these little things make an enormous difference the next day.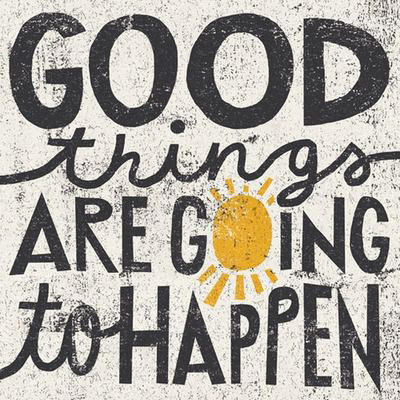 Enjoy those days when everything goes right, but be prepared for those days that crash and burn, and have something up your sleeve that'll pull you up off the ground. You can do it, girl!
–Lorinda