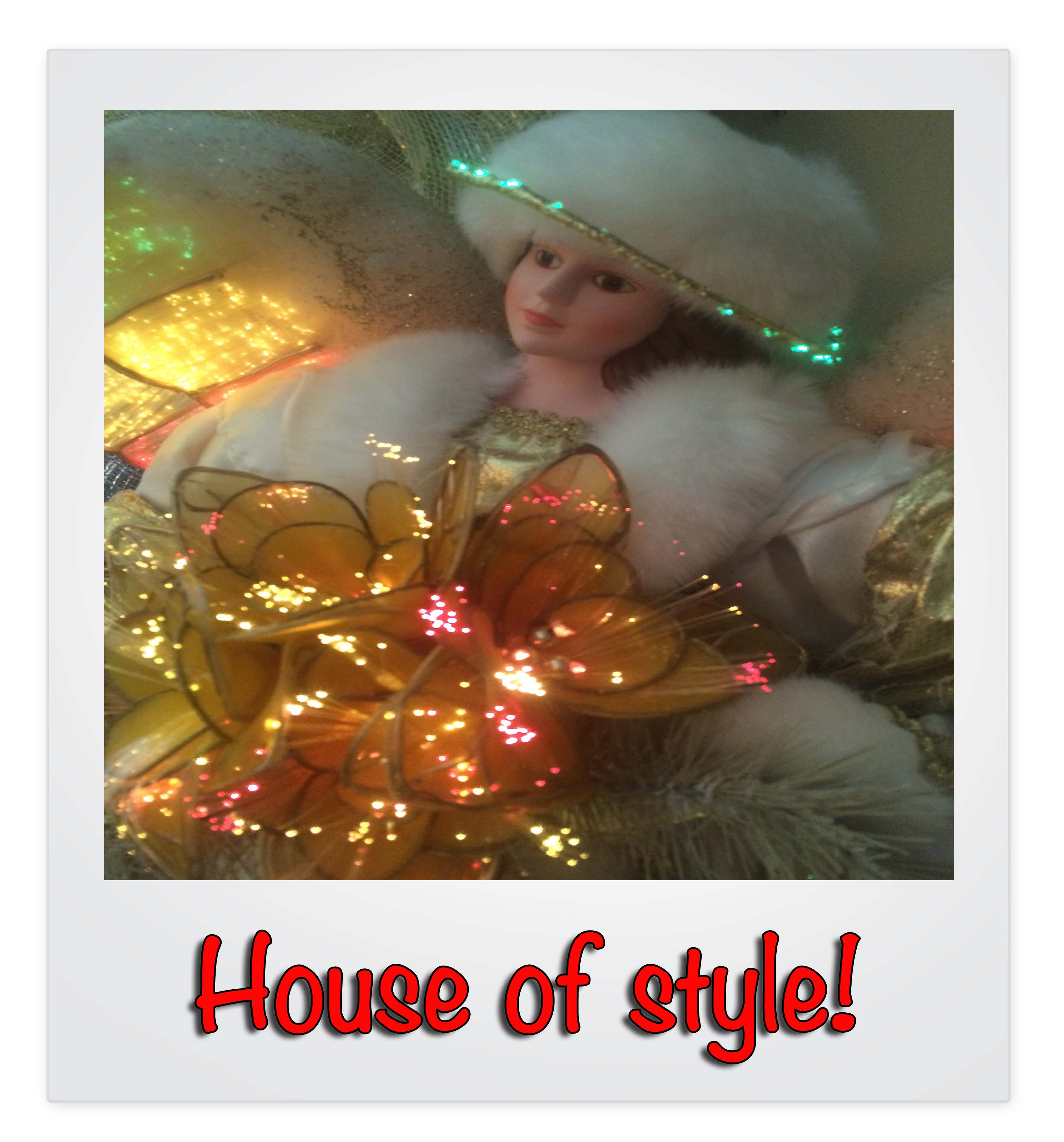 There's nothing about me that's subtle. Not my opinions, not my style and definitely not my Christmas decorations!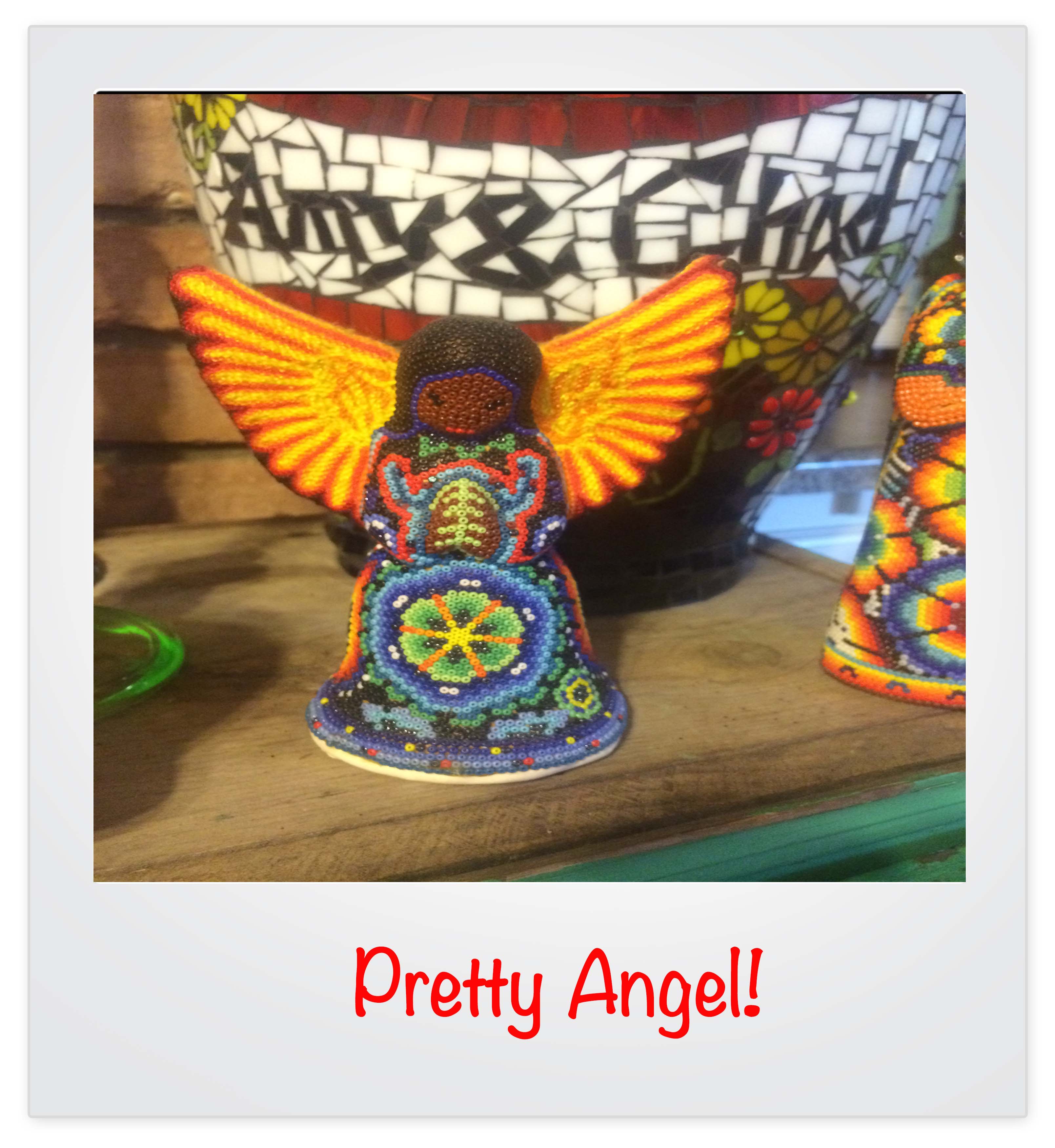 I have five trees in my house, y'all! Now, I come by this honestly because my mom always had several trees in our house when I was growing up. Each tree had a theme. So, it's a family tradition to do it up and do it up big. And, yes, each of my trees has a theme. And, in case you're wondering, it does take hours to decorate each tree.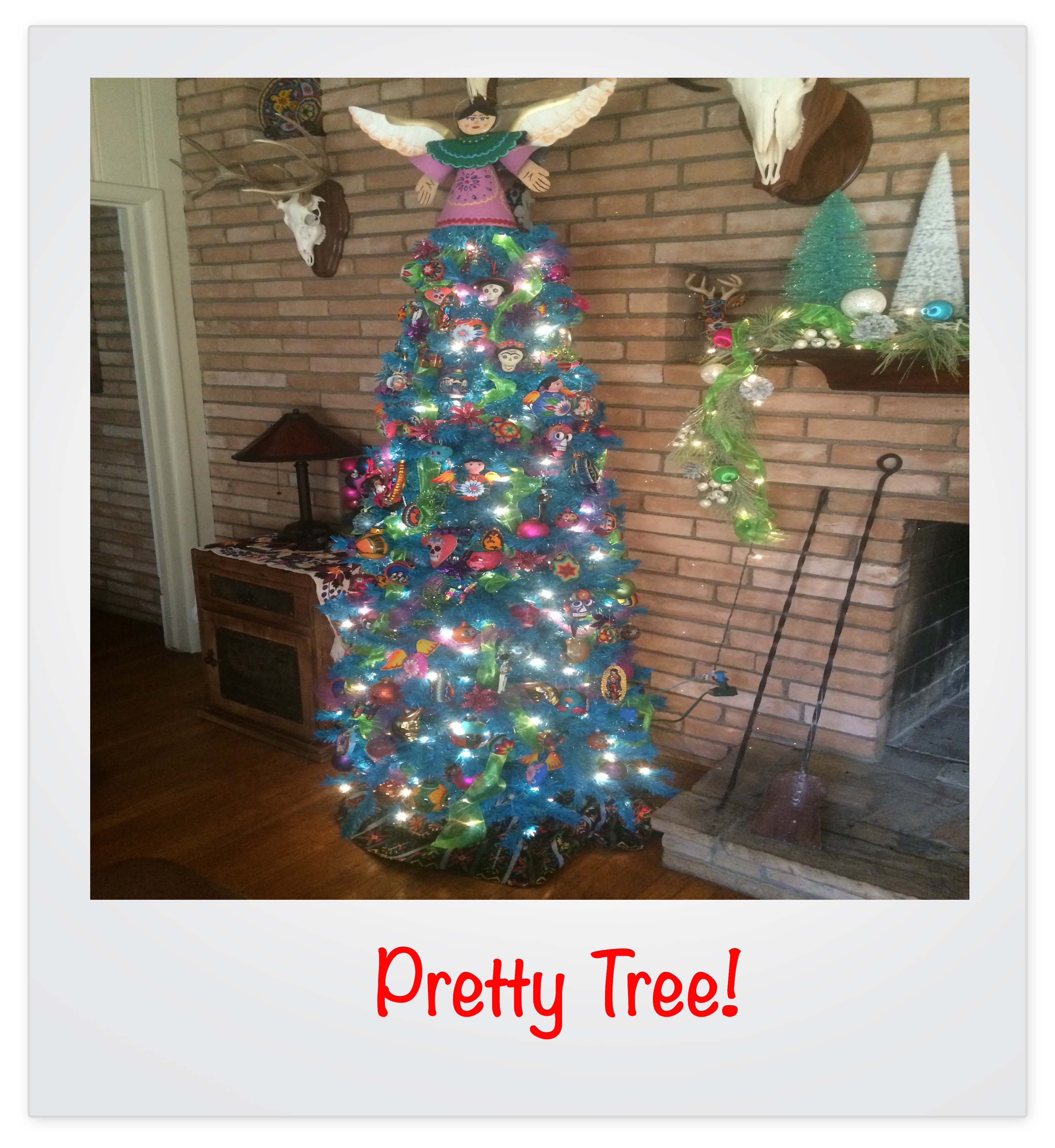 The thing is, I'm a collector ~ although some of my friends whom shall remain nameless feel I am actually a hoarder!  I collect ideas, ideals, décor, bright, shiny objects, whatever makes my heart go pitter-patter, I pick it up like a precious seashell and I make it mine. Throughout the last decade, I've had the opportunity to travel, for business and pleasure, to Mexico a lot. I mean A LOT. As a free spirit and an artist and designer, Mexico is like a feast for my creative side. The country has such an amazing feel, so authentic and filled with naturally talented artisans—you see it in the rock work on old structures, the brightly painted homes and businesses, the colorful talavera pottery, their beaded art—I love it!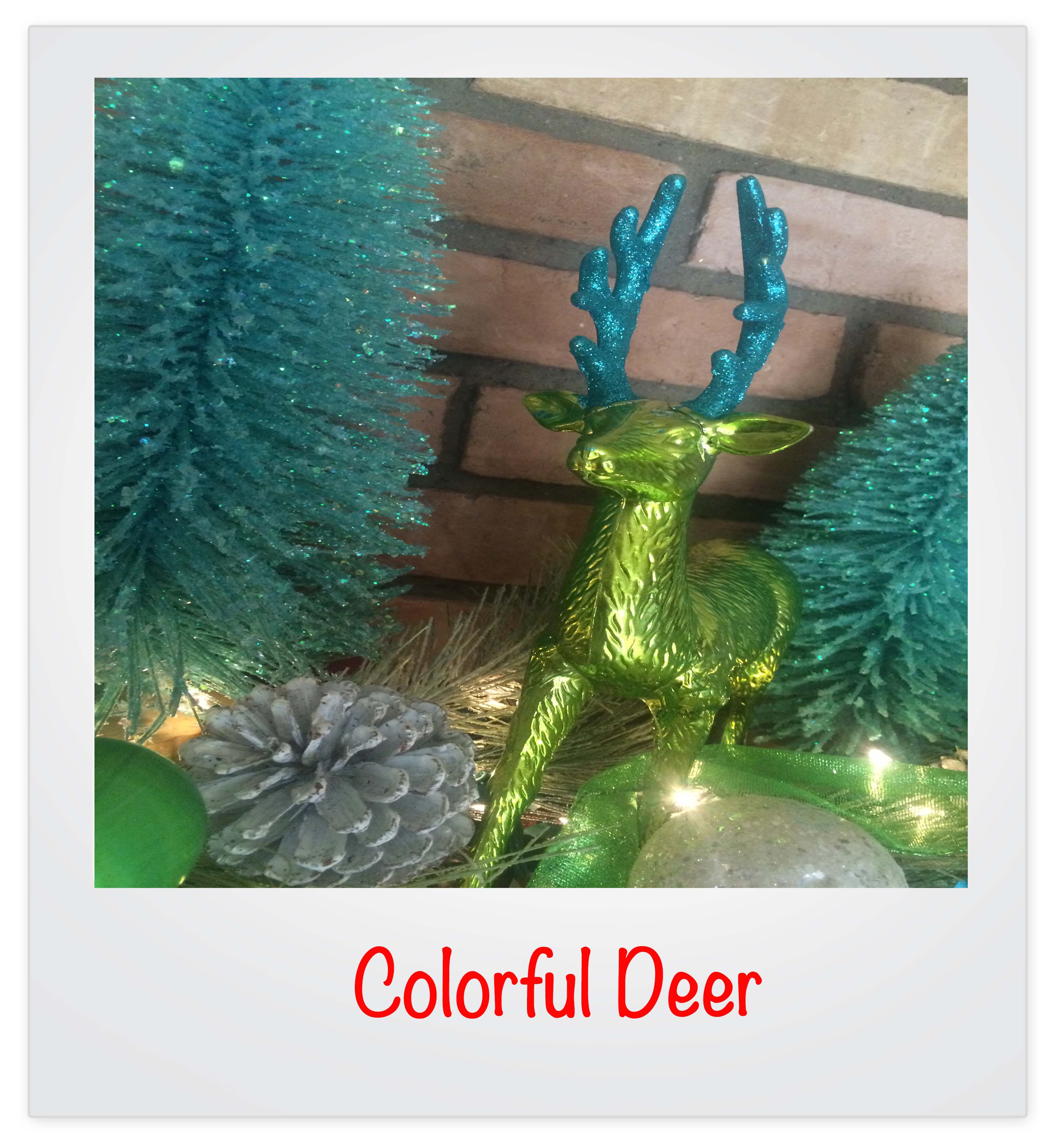 When it comes to color, the brighter the better. One of the things I began collecting during my travels across Mexico, whether I was there for business or pleasure, was Huichol art. People, this is my Soule art. I LOVE it. My husband, Chad, is worried he's going to come home and find me under a pile of this stuff because I CAN'T STOP COLLECTING IT!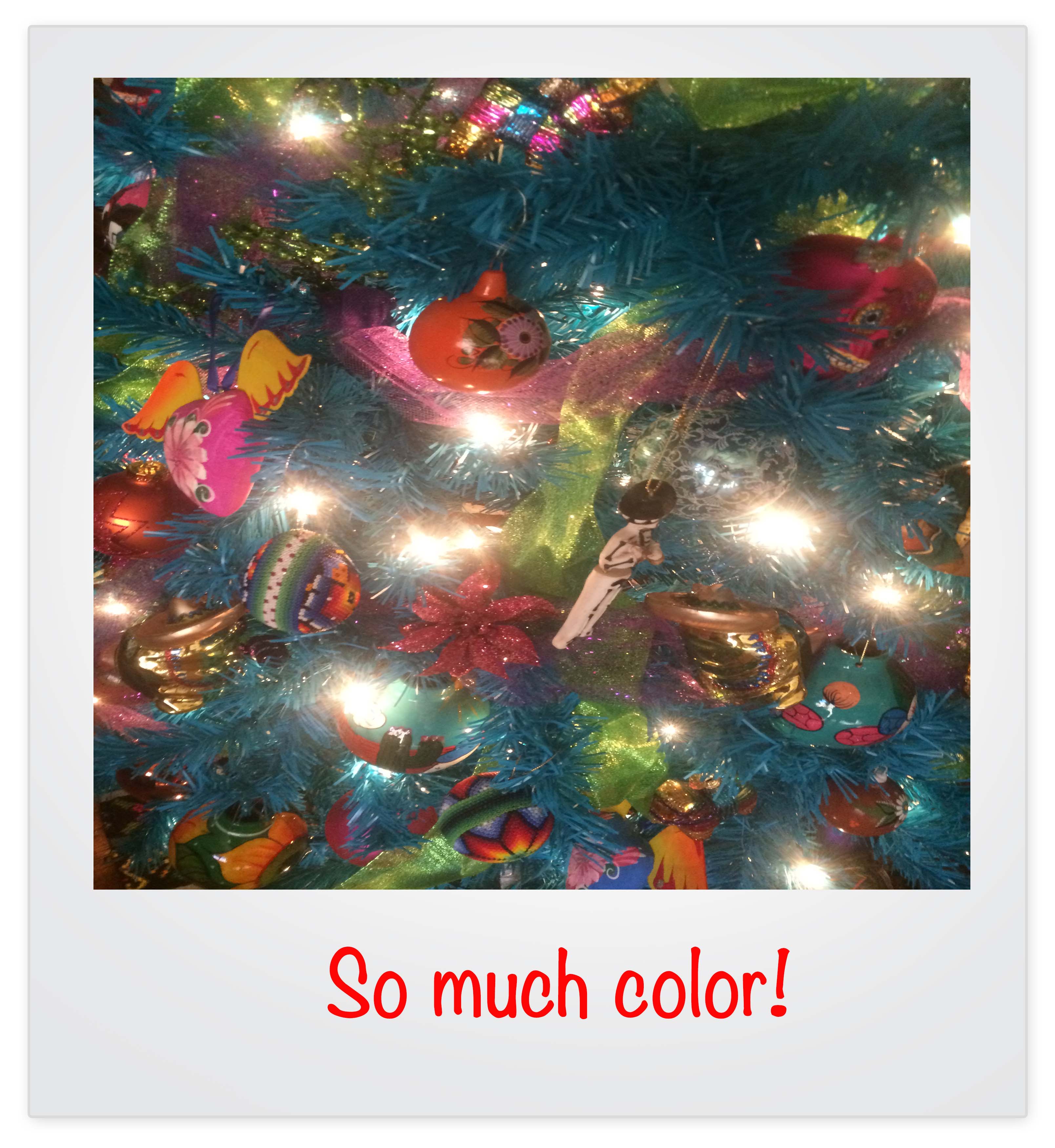 So, what is it? Huichol art is hand-painted and hand-beaded craftwork. It's always colorful and comes in basically two varieties: yarn or bead. The yarn work is almost always what are called yarn paintings, where they use wax-coated yarn to create pictures and representations. The beadwork consists of tiny, tiny beads strung on colorful yarn and stitched to items like fabric, wood, shells, skulls and Christmas ornaments. All of the Huichol art depicts symbols that date back centuries, so every symbol has a meaning. This art is made by people indigenous to Mexico and has been created for hundreds of years. I have a collection of Huichol Christmas ornaments that adorn my awesome aqua Christmas tree! I love this tree…it is my spirit tree, ha ha!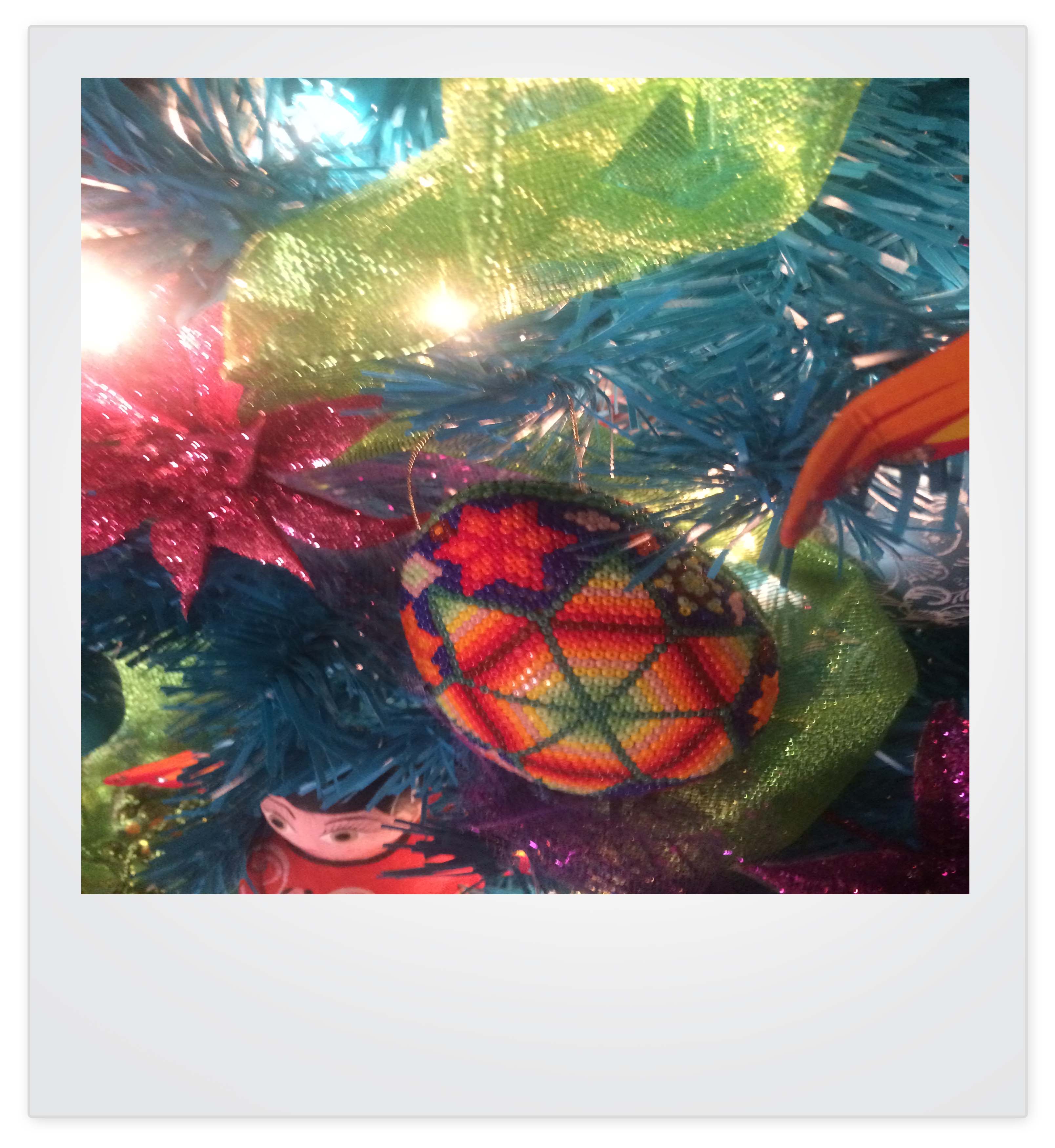 In my house you'll also see: a super-cool reindeer I purchased on a trip to Guadalajara, Mexico; a nod to my love of the ocean with seashells and sand dollars I have gathered over the years and some Christmas-y stuff tucked in and around those collections; a sweet angel that was my grandmother's…and Matilda! I've had that girl since I worked for Miller in the early 2000s. Right now she's decked out in holiday attire, complete with a frilly petticoat! She's very fashionable and changes clothes every season and each holiday.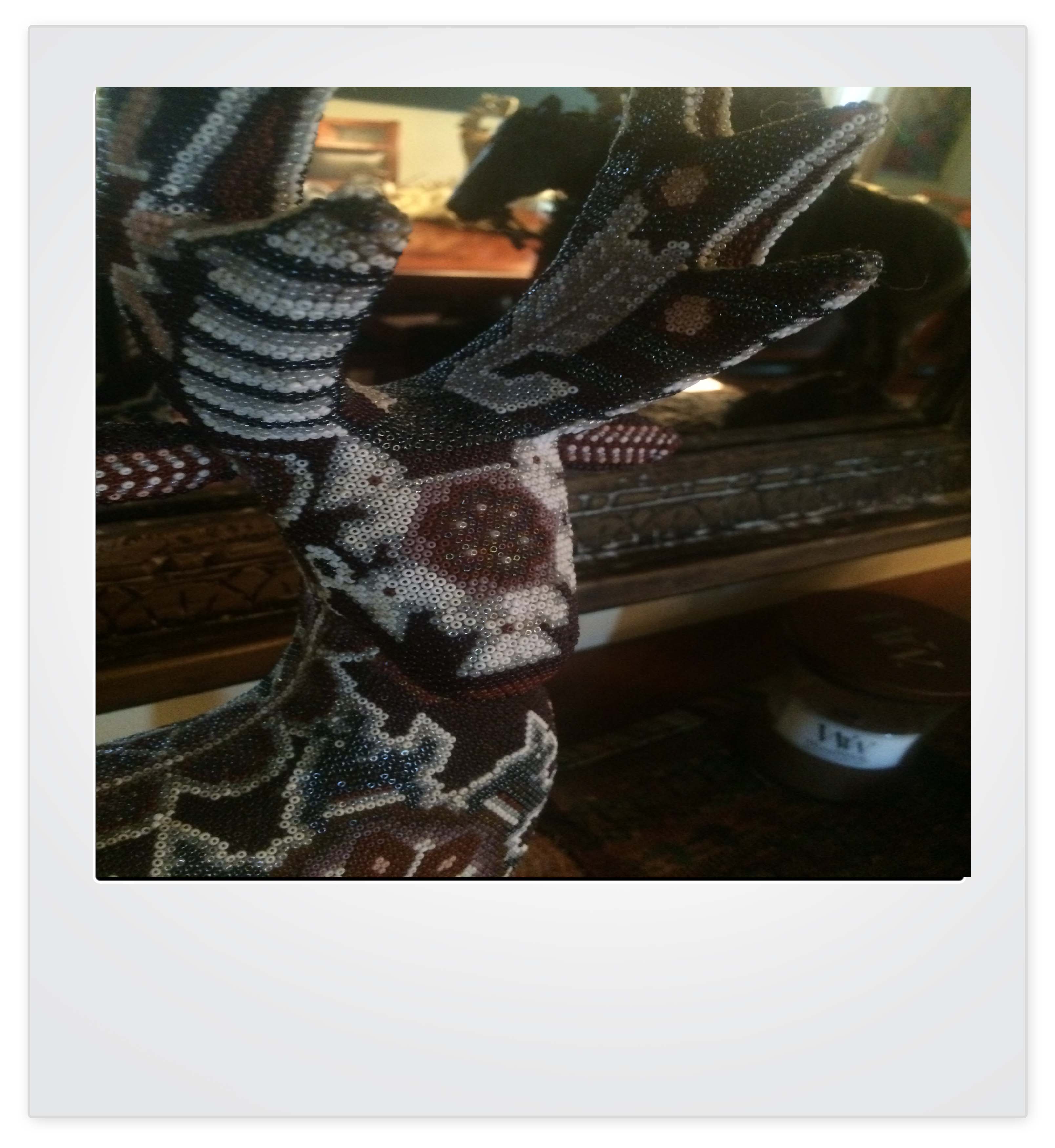 Whatever your holiday decorating style, I hope you own (or begin searching for) pieces that link you to the past and also find pieces that fit your style and make your inner elf happy. Having a house full of treasures makes the season that much more meaningful!