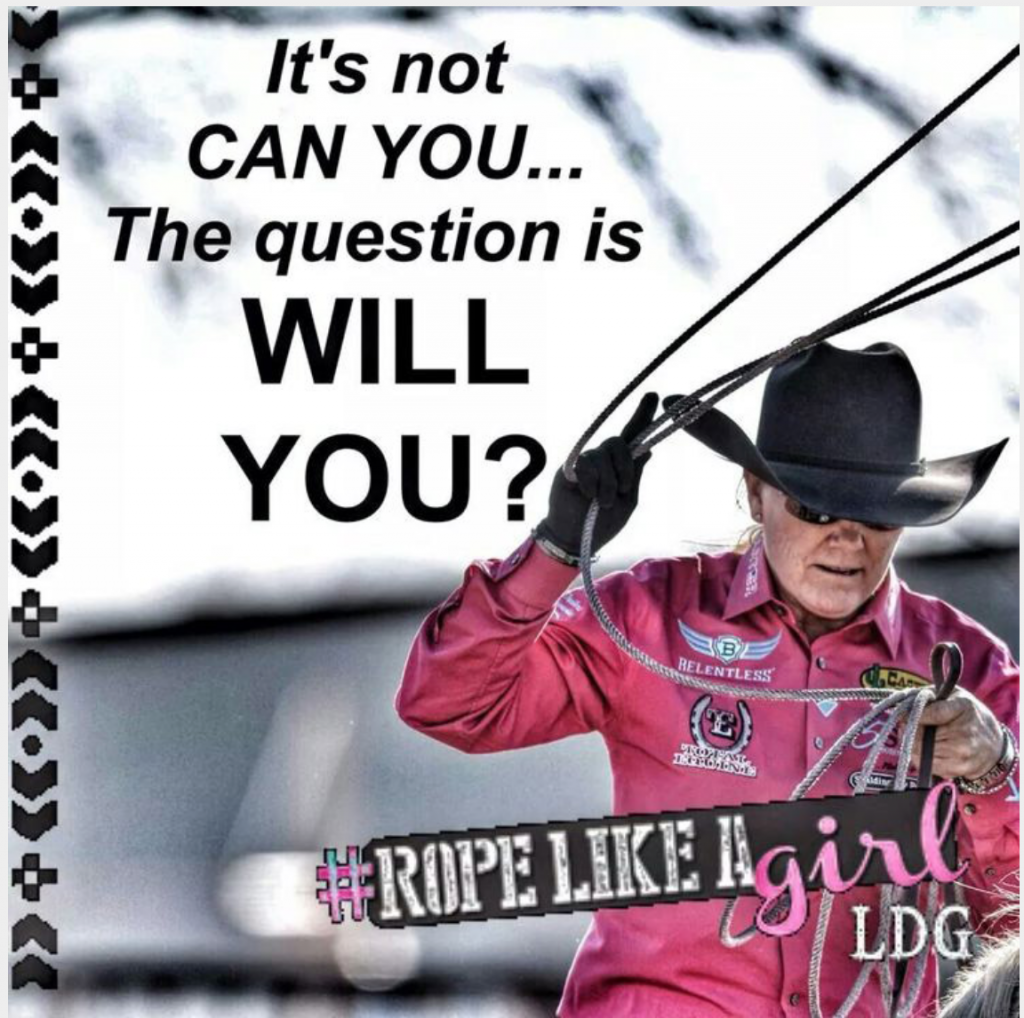 So we've launched this new kick-ass line called "Rope Like a Girl®." We're so pumped at Gypsy Soule® because we've teamed with world-class roper Lari Dee Guy on these Rope Like a Girl® tees and caps. Any time we have the opportunity to support women, we jump at it, and we felt strongly that Rope Like a Girl®, which was Lari Dee's brainchild, was a perfect fit for Gypsy Soule®.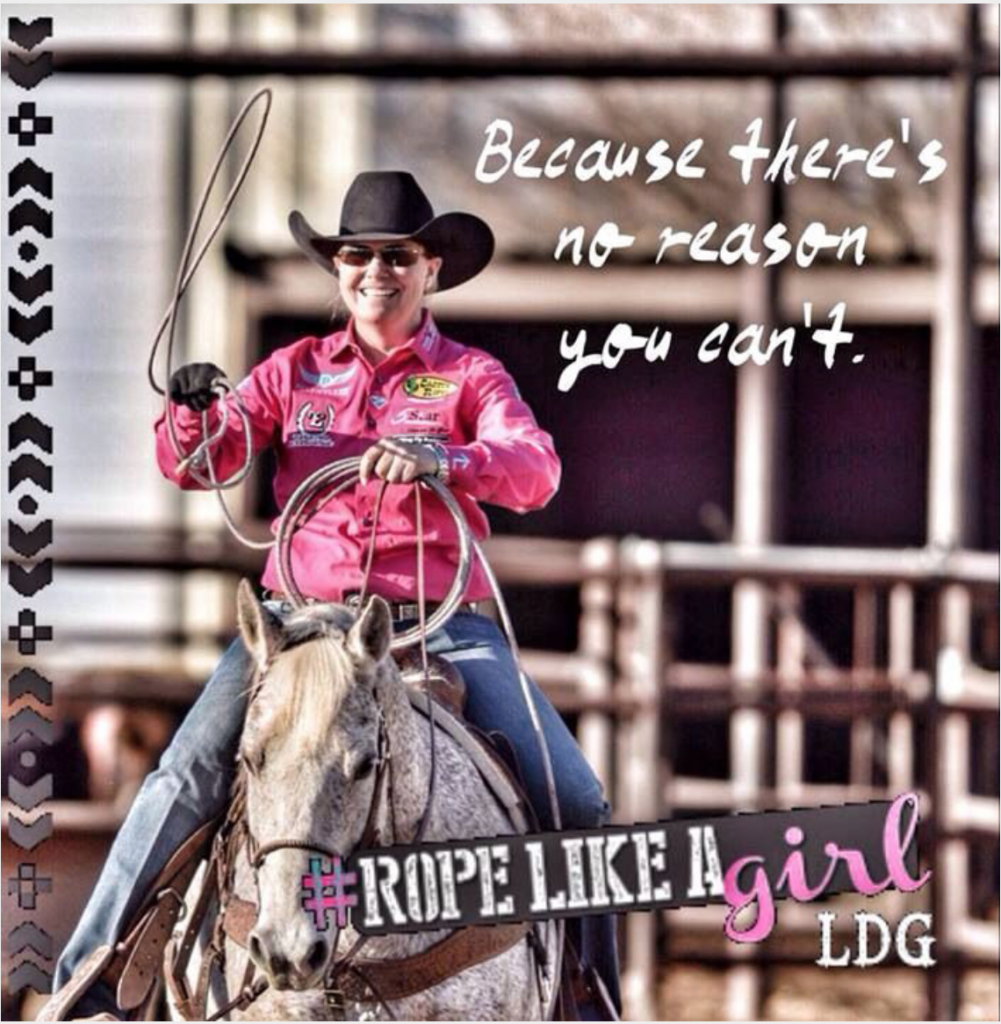 So, a lot of y'all might not know who Lari Dee Guy is, and that's OK! I'll tell you a little about her. Lari Dee is a Soule Sister who also believes in girl power. She grew up on her family's working ranch in Abilene, Texas. She started rodeoing when she was a little thing, and took it upon herself to learn to rope so she could compete with her older brother. She began winning roping competitions when she was only 8 years old! She continued her awesomeness throughout college and won two National Intercollegiate Rodeo Association (NIRA) championships. She still competes some, but years ago she started a roping school and travels all over the United States and the world putting on roping clinics. Y'all can check out her website here: larideeguy.com
I wanted to write this blog about Rope Like a Girl® and the strength of women, especially after watching the Oscars the other night, because…Patricia Arquette. If you don't know what I'm talking about, Arquette received an Oscar for her performance in the movie, "Boyhood." She took a few seconds of her speech to promote equal pay for women. She pissed off a lot of people, but, whatever. She brought up a salient point, which is that, even in this day and age, when we've fought for equality for minorities, for gays, for you name it, nobody has picked up the torch and fought for women for equal pay for equal work. I guess people didn't like that she used an awards show to make a quasi-political speech—if you call asking for equal pay a political issue. Because, basically, whether you're a liberal or a conservative, neither party has championed the issue of equal pay for women. So, even though, yeah, it was an awards show and people shouldn't use it as a platform to blather on about unrelated issues, I still pumped my fist and said, "Yesssssss!" after her speech.
So, back to Rope Like a Girl®! Here's how the idea was hatched: Lari Dee wanted to take the saying, "Rope Like a Girl®," and basically flip it upside down. I snatched a quote from her that explains her thinking:
"I admit, I'd said 'I roped like a girl,' on days when I didn't score well, when I took a bad shot from more coils back than I can really reach, or when I just flat missed a steer I shouldn't have. But did how I roped have anything to do with the fact that I was a girl? Heck no. I always knew that. I have always believed that, as a girl, I could do anything in the world I wanted to. Why had I been using, and hearing, 'rope like a girl,' my whole life, as a negative?"
Lari Dee got fired up when she started thinking about all the girls who attend her roping schools who believe, in their sweet little 9-or-10-year old hearts, that they'll grow up to be competitive ropers, possibly competing at the National Finals Rodeo. As a woman, it is kind of disheartening to hear 'rope like a girl,' or 'throw like a girl.' As a little girl, it's so much worse and defeating for them—kind of a dream crusher. It's not that we want girls to defeat boys or do better, we just want them to be the best they can be and have equal chances at success.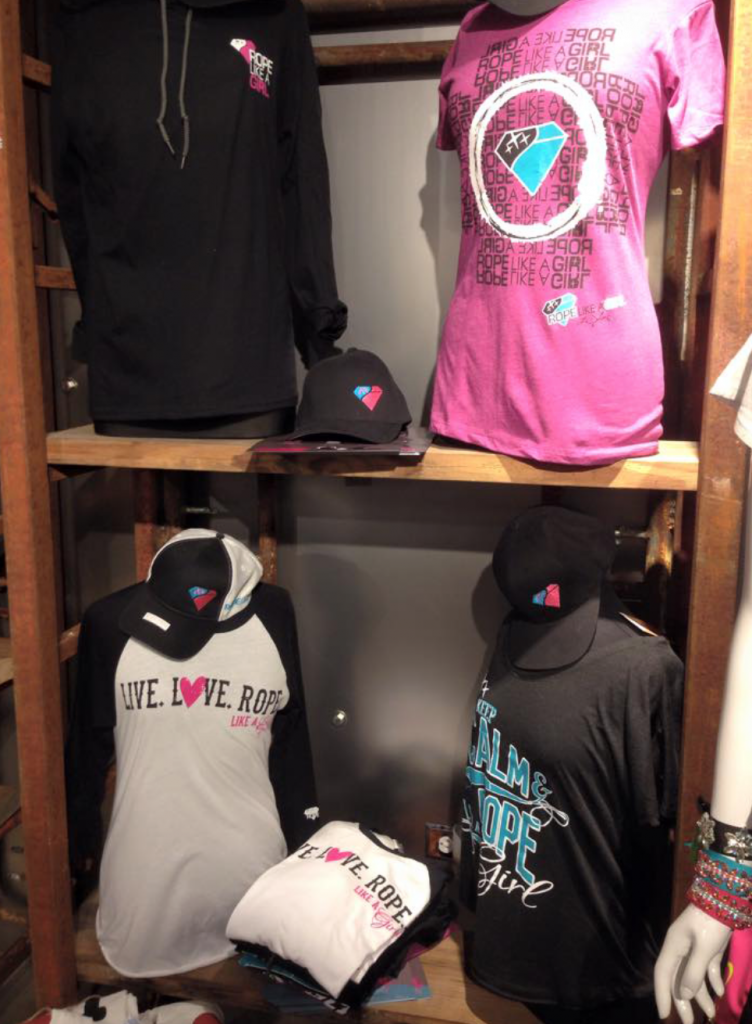 So, we launched Rope Like A Girl® to erase doubt in little girls and grown women! The Rope Like a Girl® logo incorporates the world's toughest stone, a diamond, as a reminder to women of their strength. Down the road we plan to design some other "Like a Girl" tees and caps, so keep those peepers peeled for "Hunt Like a Girl®," "Race Like a Girl®," "Show Like a Girl®" and "Jump Like a Girl®."
Because, girls, we can!
–Lorinda