Dream It, Love It, Live It!
I can't believe we are heading into our 12th year of Gypsy Soule®! What a DREAM come true. So many blessings over the years, along with a lot of blood, sweat and lots of tears of stress! We've taken to heart the saying: The harder you work, the luckier you are.
We are excited for what the coming years will bring. With all the new product we're rolling out, Gypsy Soule® is graduating from an accessory company to a full brand. Amy and I wanted to do more than just have a wholesale company. We wanted to empower women, so we came up with CROSSED by Gypsy Soule®.
CROSSED by Gypsy Soule® is our sister company that allows women to grow their own business, make their own money and be apart of the Gypsy Soule® fashion movement. Our team members, soule sisters in fashion, will establish their own clients and plan home parties where guests can purchase Jewels® and other accessories along with custom footwear with all the flash and flair you expect from Gypsy Soule®!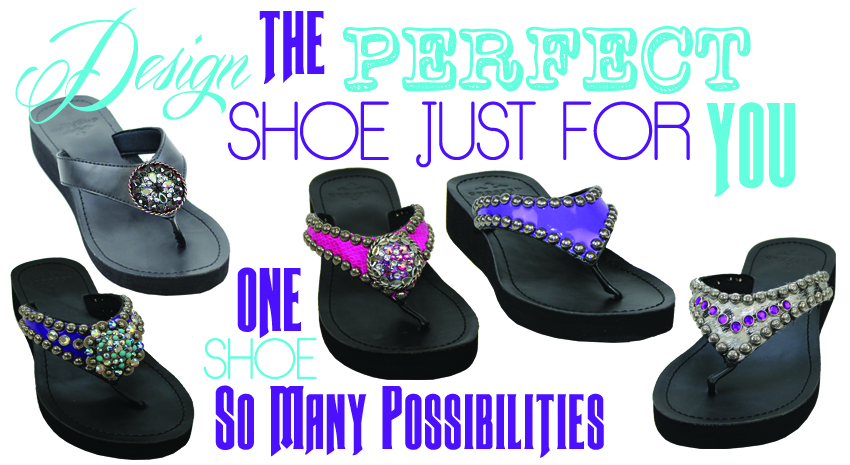 Yes! Custom shoes! Each party guest chooses her favorite sole style, leather or fabric flip-flop straps and front embellishment. The shoe is then handcrafted and mailed directly to the guest's home. We've combined women's passion for shoes and fashion and created design perfection!
With price points from $25 to $135, there is something for everyone. CROSSED by Gypsy Soule® is a phenomenal way to combine fun, fashion and friends—and your clients get to design their shoes, their way.
CROSSED by Gypsy Soule®, it's not just fashion, it's a statement.